This approval depends on the role you have assigned in your Clara account.
If you are the Owner of the company, you must validate the payments of your team in a maximum of 2 hours. If your role is any other, you must request the approval of these movements so that they can be processed.
How is the process if I am a collaborator?
Upon reaching the next screen, we will send the information to the owner of your company, so that he can accept or reject payments. We suggest you notify him of this movement to speed up the process.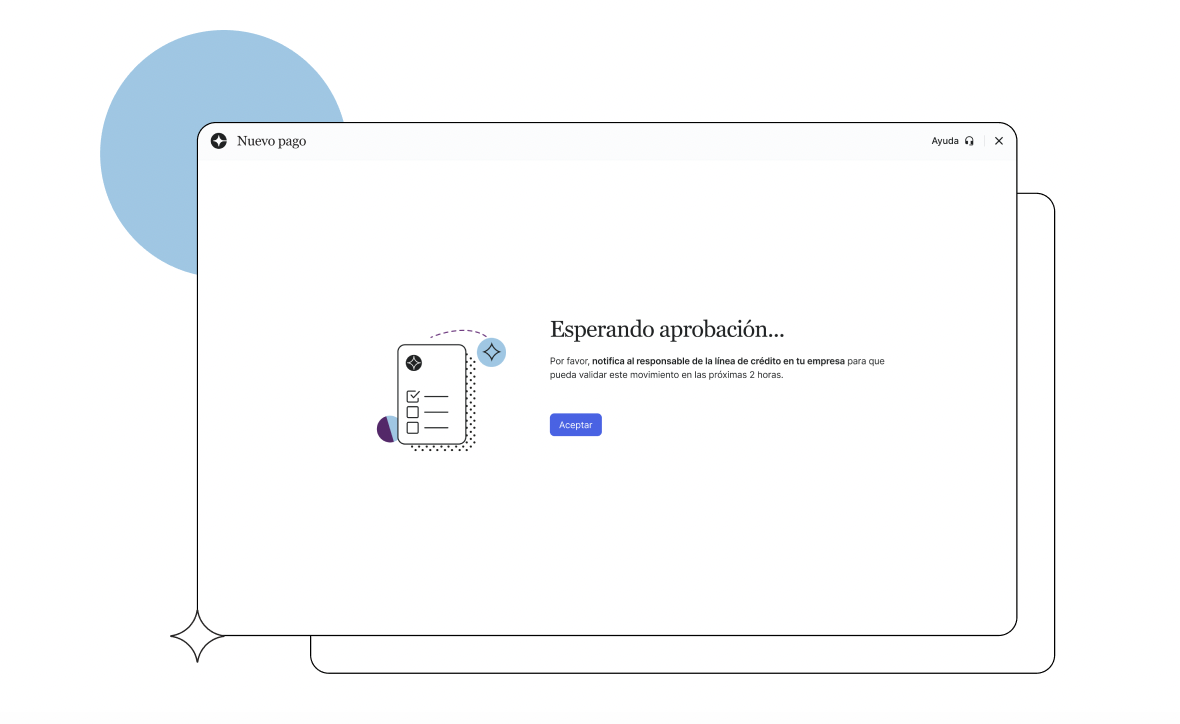 How is the process if I am the Owner?
If you are the owner of the company, and you make a payment through Clara, this movement does not need approval and is processed automatically.
If a member of your team is the one who makes the payment, we share the following steps to validate their movements. Remember that you will have a maximum of 2 hours to validate them and after this time they will be processed.
1.- Log in to your Clara account and click Verify payments in the notification, or we will send a notification to your email with a link that will take you to validate these movements.
2.- Verify the information and select the payments you want to approve and click Pay.