Making direct debit payments for your Clara card helps you save time and energy!
What are the benefits?
Build an excellent credit history.

Quickly grow your line of credit.

Access more benefits with a good track record.

Constant cash flow.

Avoid late payment fees.
How to set up direct debit payments?
Log into your Clara platform.

Go to the Dashboard or Company section on the left side of your screen.

Click the "Pay Balance" button.

Choose the option Direct Debit payments, enter the CLABE of an active company account and save the changes.
The time it takes us to charge your account is 48 business hours after the direct debit. Please take this information into consideration to avoid late payments.
When does the direct debit is done?
The first charge is done four available days before your limit day to pay, and the second one is the one available day before your limit day to pay.
Ready! Your payments will be made on time and without wasting time.*
You can direct debit your Clara account payments using a CLABE account from the following banks: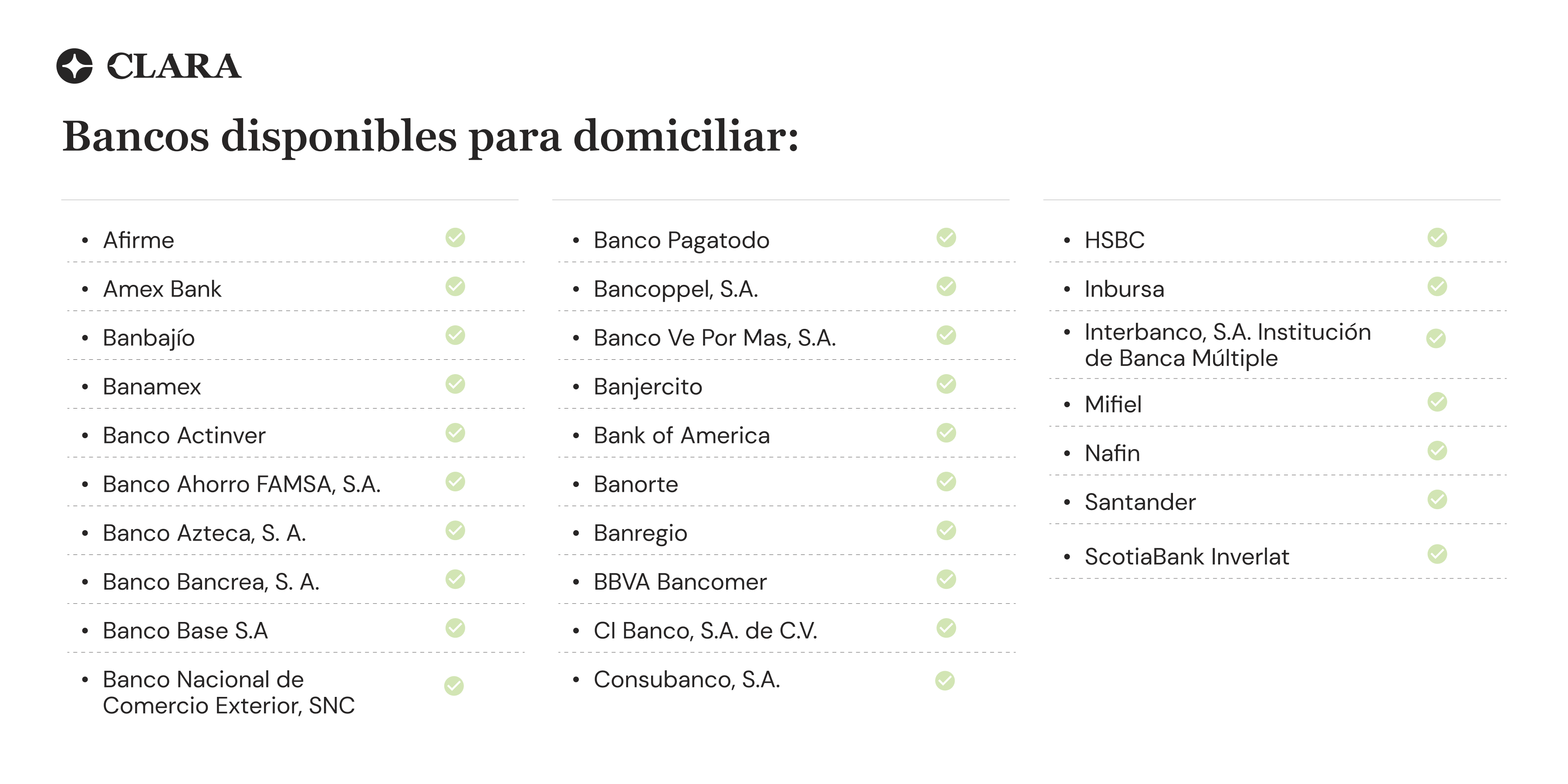 The direct debit charges to your account can be identified with some of the following concepts:
BANCO ACTINVER IB13173 PBI061115SC6 DOMICILIACION CLARA

PBI061115SC6 DOMICILIACION

BANCO ACTINVER IB13173 PBI061115SC6
* Remember to make sure you always have enough money in your direct debit account to avoid payment processing problems.